After a grueling month of corporate pandering, virtue signaling, and cause marketing, many corporate executives admit they're happy that Pride Month has finally ended.
For those not in the know, this past month marked the 50th anniversary of the Stonewall Riots. On June 28th of 1969, New York police raided the Stonewall Inn gay bar. This event prompted members of the LGBTQ community to fight back in a series of riots and ultimately kicked off the gay liberation movement. A year later, marches to commemorate and celebrate the event inaugurated the annual festivities that soon became known as "gay pride."
Flash forward to 2019. Sexual identity has become a much more open and accepted subject of discussion. The majority of Americans now support the LGBTQ population. June has been dubbed "Pride Month" by the community. And unsurprisingly, the celebration has presented itself as a rising opportunity to cajole simpletons with heavy-handed brand pimping.
A Real Pain in the Ass
Once again, multinational corporations have found a way to capitalize on violent persecution and human misery. But it's not all fun and games for the lords of industry.
"It's been absolutely exhausting pretending like we give a shit," said Amazon.com CEO Jeff Bezos. "I've been pulling my hair out dealing with the stress of it all." Bezos admitted that the billions of dollars in company and personal profits simply weren't worth the effort.
Other corporate executives agreed with their colleagues' sentiments. Ron Cohen, CEO of New Hampshire gun manufacturer Sig Sauer discussed his company's extensive efforts to appeal to the LGBTQ community.
"I've been sweating bullets," said Cohen. "We're doing everything in our firepower to appeal to the gays. We've been under the gun working tirelessly on rebranding, and frankly, we're dead tired. We even Photoshopped a rainbow over our logo to further the illusion that we actually care." Naturally, the Catholic Church and NRA were up in arms.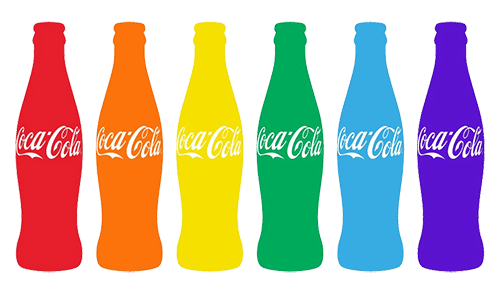 "I, for one, am so over this," said Coca-Cola CEO James Quincy. "It's the same damn thing every June. Rainbow this, Rainbow that. Do you know how expensive it is to pump out all this stupid rainbow crap every year?"
All in all, most corporate officials concurred and were thrilled Pride Month had officially ended. However, many CEOs and board members expressed distress about the upcoming month of October, as they would be forced to begin prepping for Breast Cancer Awareness Month.