Are you unemployed and broke as a joke but too lazy to prepare your own meals? Suffering from major depression because you lost your job due to the Coronavirus pandemic? Bored out of your mind but not motivated enough to learn how to cook?
If you're wracked with anxiety and lost in the pits of depression, today may be your lucky day! On Tuesday afternoon, meal delivery service Freshly introduced their new line of "Freshly Broke" cuisine.
The service boasts that they'll be able to fill the newly-emerging niche market of desperately poor members of society. Additionally, to celebrate the inaugural run of their discount meal delivery service, they're offering another 15% off for students. What more could you ask for?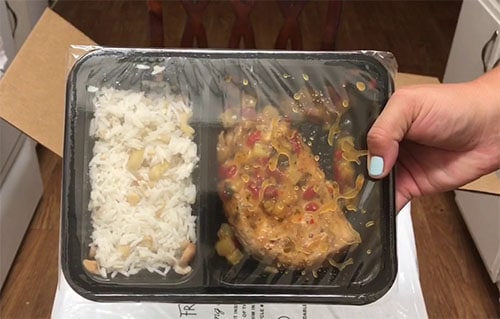 A New Take on Freshly
Freshly co-founder and CEO Michael Wystrach gushed about the fantastic new offerings. "We're truly excited to expand our market to broke college students and the recently unemployed," said Wystrach. "It's a win-win for everyone. We just repackage expired Stouffer's frozen dinners, upgrade the boxes, and let them defrost in the mail. People get the best of both worlds. The high-end feel of a specialized meal delivery service at a great value."
New "Freshly Broke" meals can cost as low as $1.99 when bundled into weekly packages. As always, shipping is FREE. The delightful array of dishes include Stuffed Bellpepper Surprise, Sweedish Meatsauce, Macaroni Melt, Sloppy Meat Product N' Rice (above), and more!